Arts at the Arms is a performing arts event dedicated to showcasing talented local creatives and new work in a relaxed setting.
Originating at the Cardigan Arms in Leeds, before moving to create an online podcast series celebrating Yorkshire talent, Arts at the Arms are making their return to live events at The Constitutional. Expect original theatre, insightful comedy, poetry, music and more.
Combining their skills, playwright Chris O'Connor (The Trial, The Parting Glass) arts facilitator Lily Craig (Fragments, Yorkshire Dance) and actor James Underwood (The B*st#rd, Leeds Lads) aim to bring you an evening that will energise, excite and entertain you.
On the bill this time round we have:
Theatre written by Mitchell Vernals, Chloe McLaughlin and James Underwood
Poetry from Pete Spafford
Music from Pete Yelland-Brown
Comedy from Carolyn Eden
Doors- 7pm , Start- 8pm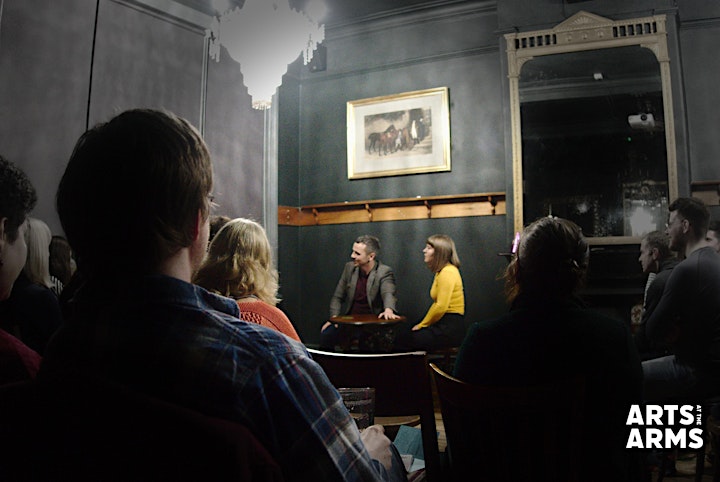 Arts at the Arms @ The Constitutional
Organiser:
Arts at the Arms
Date & Time:
From 22/09/2021 7pm To 22/09/2021 10pm
Location:
The Constitutional 51 Town Street, Farsley, LS28 5HX Farsley England GB LS28 5HX
View Map